If you're wondering what to cook in an air fryer , I'm going to share with you 5 simple recipes that always turn out amazing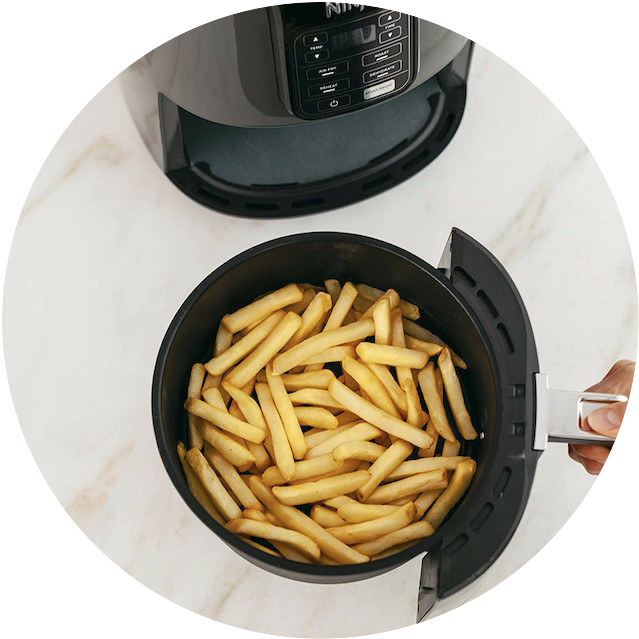 for me, and you can easily prepare them yourself. When I first got it as a gift, I really thought my air fryer was one of those kitchen appliances that would be convenient to have, but certainly not a necessity. At this point though, it's replaced my oven and my toaster, as well as my toaster oven!
It's not just me either. After preparing many foods for my own friends and family, they now have their own air fryers, and I hear them raving to each other about the foods they're cooking too. It might be that they're using my same Ninja air fryer, which you can learn about here, but I'm certain you can make these foods in any air fryer.
These 5 items are very easy to make. In fact, they're so easy to make that these may not even seem much like recipes. But that's the beauty of owning an air fryer. In some ways, it's like a slow cooker to me, cause you just throw foods in and let em cook to perfection.
So, if these recipes seem too simple, it's just cause they are. Plus, as a health nut, it's important to me to be eating well. These foods are way healthier for you than deep-fried or regular fried recipes that call for tons of oil and butter.
Oil is minimal when using an air fryer, but not taste, so if one of your goals is to lose weight, it's a must have appliance for the kitchen, as it will save you countless useless calories when cooking. It can seriously mess with your head. So, let's get to it, shall we?
1) Breaded Pork Chops or Chicken Breasts
The real question is – to bread them or not to bread them? When I bread them, they're amazing, and when I don't bread them, they're amazing too. I listed both pork chops and chicken breasts as one item cause I prepare them both almost exactly the same.
If you want to make them without breading, just follow the same recipe without dipping them in breading. And what I'd do
is coat them in light olive oil and your favorite seasoning before putting them into the air fryer
I've got a 4 quart Ninja Air fryer, which allows me to place 4 medium-sized chicken breasts or pork chops snugly into the fryer.
---
BREADED PORK CHOP OR CHICKEN BREAST RECIPE
INGREDIENTS:
4 Medium Chicken Breasts of Pork Chops
1/4 Cup of Bread Crumbs
Salt, Pepper & Any Other Seasonings You Like
1 Egg
Crack egg (or egg white) into a small to medium-sized bowl and scramble with a fork.
Mix bread crumbs and seasonings into a separate small to medium-sized bowl and mix well.
Dry meat with a paper towel.
Dip chicken breast or pork chop into egg, to coat the meat, then dip the meat into the bread crumb/seasoning mix. Coat the meat thoroughly in the bread crumb mixture.
Set aside. Repeat with remaining pork chops or chicken breasts.
Lightly coat the air fryer plate with olive oil.
Preheat your air fryer to 390 degrees for 2 to 3 minutes.
Place meat side by side inside of the air fryer and cook for 5 minutes.
Flip and cook for another 5 minutes.
Flip again for another 2 and a half minutes.
Flip one last time for another 2 and a half minutes.
That's a total of 15 minutes of flipping the meat.
So, in less than 20 minutes, you'll have these amazingly crispy and delicious pork chops or chicken breasts that you can serve along with whatever sides you'd like. Check up on the meat regularly. The time can vary depending on the size of the meat and the air fryer you're using.
These seriously come out amazing, every single time. They're crispy on the outside and juicy and tender on the inside.
2) Homemade or Frozen French Fries
Now, french fries are just damn amazing every single time I make them in the air fryer. I make em' in so many ways too. I've sliced them into discs, cut them into cubes, and sliced them long like traditional french fries. Every time, they come out
great. I will say this though. Sweet potatoes just don't turn out as well as other varieties of potato.
I'm not sure why this is. So I strongly suggest you use any kind of potato that is NOT a sweet potato. But hey, if you figure out how to make sweet potatoes turn out amazing in the air fryer, let me know! I'd love to try your recipe.
---
HOMEMADE FRENCH FRIES RECIPE
INGREDIENTS:
1 to 2 Medium Potatoes (not sweet potatoes)
1 Teaspoon Olive Oil (or more depending on your preference)
Salt
Any Other Seasonings You Love On Fries
Preheat air fryer to 390 degrees for 2 to 3 minutes.
Slice potatoes lengthwise into half inch pieces.
Place them into a medium-sized bowl.
Pour in olive oil and mix potatoes well so that they're well coated. Add salt to the potatoes and mix them well.
If you'd like to get more adventurous with seasonings on your french fries, go for it. I usually just use salt, but there are times when I'll add garlic powder, Cajun seasoning, pepper, and other spices to test out. Again, the great thing about an air fryer the ability to experiment so easily and still get fantastic results.
Add potatoes to the air fryer. Cook for 5 minutes. Pull out basket and give it a really good shake to mix up potatoes. Cook for another 5 minutes. Pull out basket and give it a good shake again.
If they're starting to look browned on the outside, they might be cooked, depending on how much potato you added. Try one of the fries to see. This is what I always do. If you still want them crispier, cook for a few more minutes.
You've just made perfectly crunchy and delicious homemade french fries!
---
INGREDIENTS:
Frozen French Fries
Salt
Any Other Seasonings You Like
If you want to know how to make frozen french fries, it's so simple. Just preheat your air fryer to 390 degrees for a few minutes.
Pour as many fries into your air fryer basket as you'd like, and do the same thing as the homemade french fry recipe. Frozen fries take less time because they're prepackaged. I'd say they take about half as much time to prepare. So just keep your eye on them as you cook them.
Frozen fries are amazing especially when you have a party or guests over and you just need to whip something together super quick.
---
3) Homemade Tortilla Chips
I'm pretty sure the tortilla chips I would make for my friends is one of the selling points of my air fryer. It still blows my mind at how amazing these turn out with minimal ingredients.
I've done secret taste tests with people, cause I was so curious to know what they'd think of these. But I wouldn't tell them I made them. I'd just bring them out with salsa. And man, people devoured them. They'd ask where on earth I got these from. Well, I made them myself! Here's how I do it.
HOMEMADE TORTILLA CHIPS RECIPE
INGREDIENTS:
One package of these tortillas will make you enough chips to share among 3 or 4 friends, so if you just want some for yourself, you can simply use 2 to 3 tortillas for this recipe. You'll use about 1 teaspoon of olive oil for 2 to 3 tortillas.
Preheat the air fryer to 350 degrees.
Slice tortillas into quarters.
Coat the pieces lightly with olive oil on both sides. Sprinkle with salt.
Place the pieces into your air fryer basket and cook for 8 minutes, giving the basket a good shake halfway through.
In a 4 quart air fryer, you should be able to fit 6 to 8 tortilla quarters into the air fryer comfortably so that they all cook evenly. If you're using the entire package because you want to prepare these for friends, then repeat the directions above until you've cooked all tortilla quarters.
Serve them in a bowl with a side of salsa or guac.
These are absolutely amazing whenever I make them. They turn out hot, crispy, and delicious every single time, and if you make these for friends, they're going to be asking you where you got such amazing tortilla chips from.
Do you reveal your secret or not? I'd love to know how they turn out for you!
---
4) Air Fried Asparagus & Veggies
When I first made asparagus in the air fryer, I was so surprised at how delicious it was. Since that time, I've never cooked them any other way again. This is one of the simplest and quickest foods you can make in the air fryer. Also, this recipe alone is why my best friend kept asking for an air fryer for Christmas, and now he's got the same one as me.
Also, I'm sure you can experiment with any other vegetables following these same steps. I've done this with brussel sprouts as well, although those took a bit longer, probably because of the density of brussel sprouts. In the end, I always eyeball what's cooking to make sure it's not overcooked and it almost always comes out just right.
AIR FRIED ASPARAGUS RECIPE
INGREDIENTS:
1 Bunch Of Asparagus
Salt
1 teaspoon Olive Oil (or more depending on your preference)
Wash and dry the asparagus.
Cut off the ends of the stalks.
Cut asparagus into thirds.
Place them in a bowl and mix very well with olive oil. Season with salt.
Preheat the air fryer to 390 degrees for a few minutes.
Place the asparagus into the air fryer basket, and cook for about 3 to 4 minutes. Pull out the basket and give it a good shake to mix up the veggies. Put them back into the air fryer for another 3 to 4 minutes. Pull out the basket and give it another good shake.
Taste the asparagus to see it's cooked to your preference. If not, put it back into the air fryer for another few minutes until they reach your desired doneness.
There is something amazing about this vegetable in the air fryer. They come out deliciously crunchy, and they never turn out soggy or overcooked which has happened to me a number of times using other cooking methods. There's something about the tiny bit of olive oil coating that adds a flavor to them that I believe is what makes them so addictive. Feel free to season them with something other than salt too. I just use salt cause it's just how I personally like them.
I suggest trying this with brussel sprouts or any other veggies you'd like to experiment with as well (well not tomatoes!). I haven't mastered broccoli yet, but I know other people who have.
This is really all about experimentation here. You'll have to adjust times and check up on the veggies while they cook, but that's about it.
---
5) Air Fried Taco Bell Crunchwrap Supreme
I remember making this for the first time and I was blown away at how good it turned out. I've had Taco Bell's official crunchwrap and this surprisingly turned out very close and was absolutely delicious.
This recipe will require a tiny bit more work on your end compared to previous recipes I've listed here, but the extra few minutes of time is totally worth it for how great these are. You'll notice in the recipe that I mention taco meat. This isn't part of the recipe, so make sure you've already made your own taco meat as if you were gonna prepare tacos and have it ready.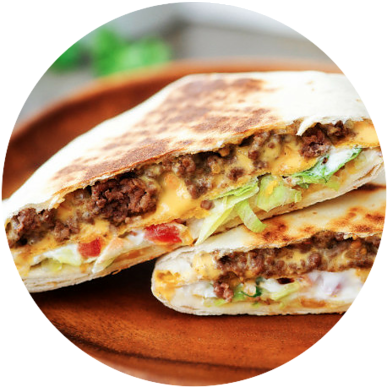 Also, I'm posting the video of the recipe below on the exact method I used to make this rather write it out. I followed a YouTube video that was incredibly helpful and I feel it's definitely much easier to follow along with it than a written recipe would be. So here it is.
AIR FRIED TACO BELL CRUNCHWRAP SUPREME RECIPE:
INGREDIENTS:
CLICK HERE FOR THE FULL RECIPE VIDEO
---
Some Of My Favorite Recipes
Hopefully these recipes have given you some direction on what to cook in an air fryer – and aside from the Air Fried Taco Bell Crunchwrap recipe, these should all be ridiculously simple to make. Even the Taco Bell Crunchwrap is very simple to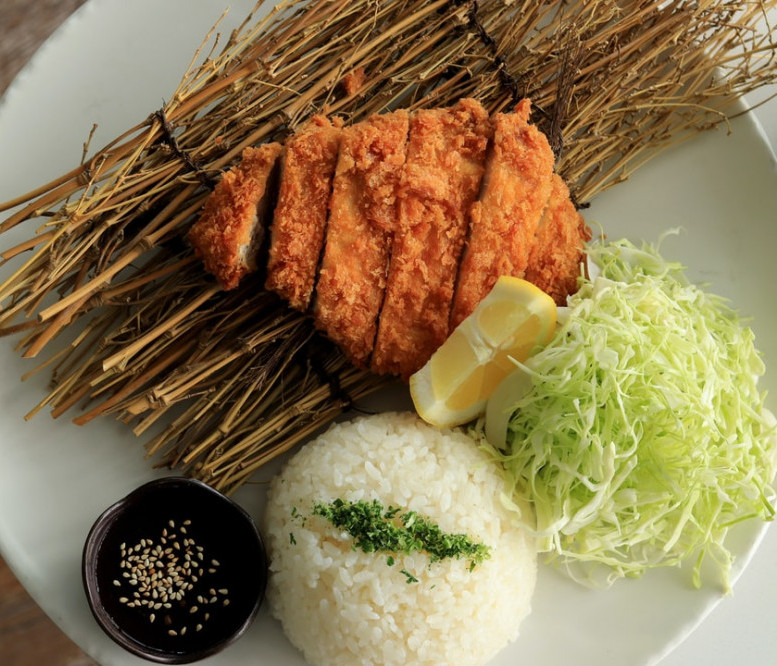 make. You just need a few more ingredients and you need to be slightly more careful with the preparation of the actual wrap.
Once you've cooked some of these foods such as french fries, pork chops, chicken breasts, veggies, or tortilla chips, you'll be hooked, I swear. I've watched it happen to so many friends already. It's as if though an air fryer has some kind of magical abilities in making food turn out so perfectly delicious, regardless of what you cook in there.
One quick note. My Ninja Air fryer has a few extra functions that other air fryers don't have. One of them is the "dehydrate" function, which allows you to make foods like beef jerky, potato chips, and dried fruit. I haven't tried these yet, but I really should. I've just been having so much fun with its regular functions that I haven't gone there yet. You can read up on the details of the Ninja Air fryer that I have right here.
I had another 5 recipes that I didn't list here, cause I realized this article was already getting really long. So if you'd like me to write out another list of more favorites that I prepare in the air fryer, let me know in the comments below. Also, if you have any recipes that you make in the air fryer, I'd really love to know, as I'm always looking to experiment with new foods in mine. Thanks so much for reading and please let me know if you have any questions or comments and I'll get back to you asap.