What are the best weight loss supplements on Amazon? There are so many, it'll make your head spin. If you do a simple search, you'll find everything from pills and powders, to drinks, and even gummies.
Of all the different brands, concoctions, and formulations of products, here are 4 contenders that are highly rated on Amazon and also incredibly popular among customers. I've detailed each one below so you can decide whether any of these are right for you.  Let's begin!
---
#1 – Hydroxycut Drink Mix : Amazon's Choice
Hydroxycut has been around since 2002, and the brand is still as strong and recognizable as ever. This company has refined and redefined its own products again and again over the years to continually bring the best fat burning supplements possible to the public.
Hydroxycut is one of the first fat-burning pills I ever took to supplement my workouts and eating plan. They definitely made a difference for me, specifically in my energy levels, and also I noticed my body toning up after a few weeks of using it.
Weight loss pills used to be their most popular item, and they still are the staple of the company and the reason they became known as the #1 weight loss supplement brand.
However, their drink mix now tops the list due to the overwhelmingly positive reviews from customers who love it. It is also Amazon's choice product for weight loss supplements. This drink mix has zero sugar, and 10 calories per serving. It metabolizes carbs, fats, and proteins while giving you a boost of naturally sourced energy.
WEIGHT LOSS BACKED BY SCIENCE
This drink mix is suitable for both men and women. Their claim to fame is their key weight loss ingredient, which has shown to show dramatic results in two scientific studies. That ingredient is C. Canephora Robusta.
The scientific research includes two randomized double-blind, placebo-controlled studies in which people who used Hydroxycut lost an average of 10.95 pounds, over a 60 day period. Keep in mind, these people also ate mindfully on low-calorie diets.
WHAT MAKES THIS BETTER THAN PILLS?
Why is this drink mix so much better than other Hydroxycut products? It's not necessarily more effective than their pills, but people seem to love this because it's a much more convenient way to lose weight.
Customers are raving about the flavor and convenience of not having to take pills out. Also, there are a number of customers who didn't alter their diets at all once they began taking this supplement, and they still lost significant weight.
Visit this link here to check out thousands of raving customers who are seeing powerful weight loss results in just a week of using Hydroxycut.
---
#2 – Burn XT : Top Selling Fat Burner Supplement
Burn-XT is a thermogenic fat burner supplement that is suitable for both men and women. It's designed to boost energy,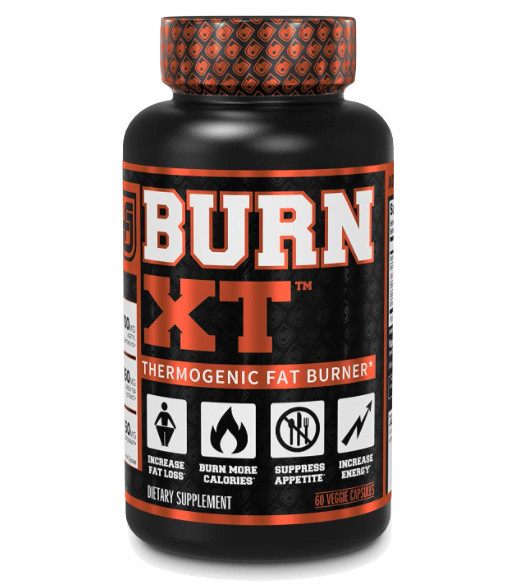 and increase both fat burning and metabolism, to help you lose weight.
Their focus is on healthy weight loss because of a natural ingredient formula that boosts metabolism, increases energy, maintains lean muscle mass, conquers hunger cravings, and most importantly burns fat and helps with weight loss.
These pills target various fat-burning processes in the body without any fillers in the product. You should take 1 to 2 capsules twice a day with water and a meal.
FANTASTIC CUSTOMER REVIEWS
There are almost 40,000 reviews of this product, and a large majority of them are customers raving about their results. The interesting thing about some customer reviews that you'll find on Amazon with Burn-XT are that various people took before and after photos to show their progress from using this and their results are significant.
From body changes in less than a week of customers dropping inches from their waists and hips, to 12 pounds of weight loss in less than a month, the results many customers are getting from this are incredible, with many folks saying it's changing their lives.
Click Here To Learn More About Burn-XT On Amazon
---
#3 – Apple Cider Vinegar Gummies : Amazon's Choice
Can a gummy really help you lose weight? Well, aside from thousands of happy customers, this product is also Amazon's "weight loss" choice. These all-natural Apple Cider Vinegar Gummies are formulated to help you burn fat and lose weight,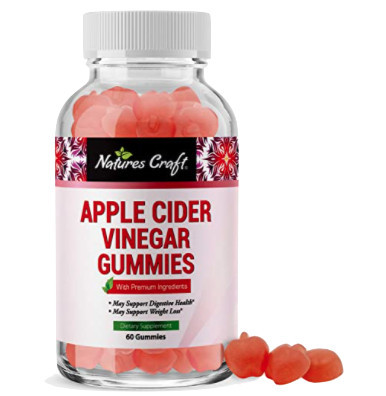 due to the combination of ginger extract and apple cider vinegar in them. They work fantastically for both men and women.
These are easy to chew and a great alternative for those who can't take apple cider vinegar in capsule form. They're non-GMO, gluten free, and they're promoted as a natural and effective way to lose weight and burn fat. They are incredibly effective as a powerful appetite suppressant.
EXCELLENT CUSTOMER REVIEWS
These Apple Cider Vinegar Gummies have a loyal fan base of customers who have described their results as being extraordinary. Many customers decided to wait some time after taking the product to leave their reviews because they were skeptical that a gummy could actually help them lose weight.
Some customers raved about the fact that they not only lost weight, but noticed their stomachs actually flattening as a result of taking these. And these kinds of results happened by taking only 2 gummies a day.
Other customers were incredibly surprised that their hunger for sweets and junk foods completely diminished after a few days of taking the gummies.
It seems to be an incredible product for anyone who has ever struggled with weight loss due to binge eating or overeating in general. The most powerful aspect of this product seems to the fact that it is a very effective appetite suppressant.
Learn More About These All Natural Apple Cider Vinegar Gummies Here
---
#4 – Genius Burn : Thermogenic Weight Loss
Genius Burn is a weight loss product works great for both men and women looking to burn fat and drop pounds while also giving them a mental boost. It's pricier than other products because the company chooses to use no secret fillers and all
high quality ingredients that you can clearly read on their label.
These pills are formulated to be safe and also incredibly effective in burning fat and losing weight. Because of the various trademarked ingredients in the product, you will receive just the right nutrients to battle stubborn fat.
It's a thermogenic fat burner that reduces appetite and also increases your metabolic rate. Paradoxine and KSM-66 are two powerful fat burning ingredients in this.
Genius Burn has many additional benefits, such as cognitive enhancers, to improve concentration, memory and focus from trademarked ingredients in the product.
What's more is there are stress relieving and mood enhancing benefits, with the help of an ingredient called Sensoril Ashwagandha. This ingredient also aids in appetite suppression, while helping men and women have healthy weight management through cortisol regulation. There are 9 clinically backed ingredients in Genius Burn which help support both weight loss and mental health.
THOUSANDS OF RAVING REVIEWS
Customers who take this product truly love it for a variety of reasons, from weight loss, to mental boosts, and hunger cravings being eliminated. There are many before and after photos from customers, both men and women, who are happy with their overall progress from taking these.
Click Here To Learn More About Genius Burn On Amazon
---
Which Weight Loss Supplement Is Best?
These are some best weight loss supplements on Amazon and hopefully you've learned a good deal about each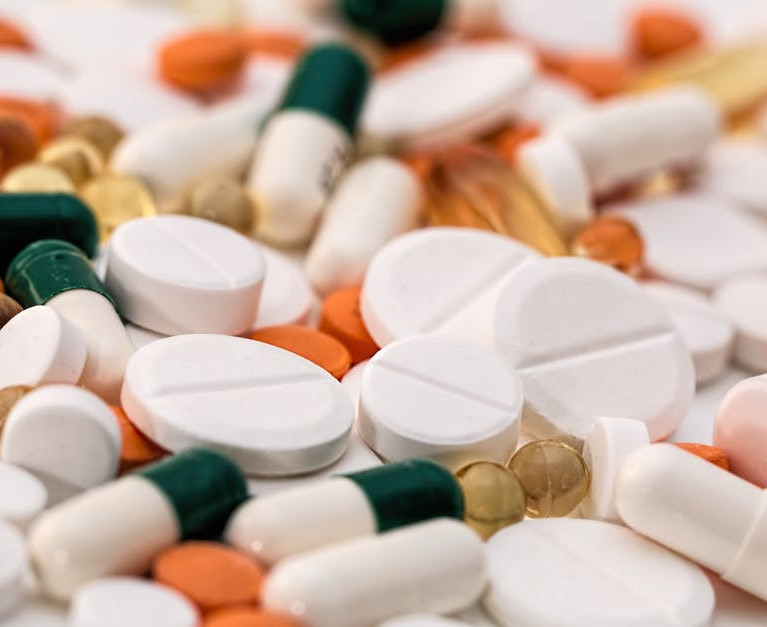 one. I'm not sure which is best, but I will say that Hydroxycut is one product that has withstood the test of time since 2002. Also, I used to use it regularly with great results.
The other products on this list seem to be great and they're all highly rated on Amazon with thousands of raving customer reviews.
It's nice to see a few of the items listed here aren't just pills, but also weight loss gummies and drinks. The fitness industry has evolved a lot over the years to offer a variety of supplements rather than just traditional weight loss pills that we all know far too well.
ONE MORE NOTE ON WEIGHT LOSS
One last thing I'd like to mention is this; I stopped taking weight loss supplements not too long ago, and I've learned that losing weight and dropping body fat has everything to do with knowing exactly the number of calories you put into your body each day. It's that simple. I lost 13 pounds and dropped 3% body fat in a few short months without counting carbs or taking pills.
I started this website to help people learn the truth about fat loss and how they can lose weight with ease by simply watching their calorie intake. It was one of the biggest eye-openers of my own life when I implemented it. You can learn about my weight loss method right here.
I hope this article was helpful and if you have any questions at all, please let me know and I'll be more than happy to get back to you. Thank you for reading!