Green tea certainly has a rich history, as some history writers state that it was discovered during the Han Dynasty in China.  It's believed to have been discovered by accident during this era between 202 BC to 220 AD.
Well, this is one of those accidents that people everywhere have come to be grateful for as it's considered as one of the world's healthiest drinks.  So, how does green tea help with weight loss?
Many believe that its rich nutritional benefits – especially its antioxidant – can help aid people looking to drop unwanted pounds. There have been a number of studies conducted on the benefits of drinking green tea for weight loss, and we'll discuss a few of those below.
We'll explore the ways it can help with weight loss below, but first, let's discuss what it is in the first place.
---
What Is Green Tea?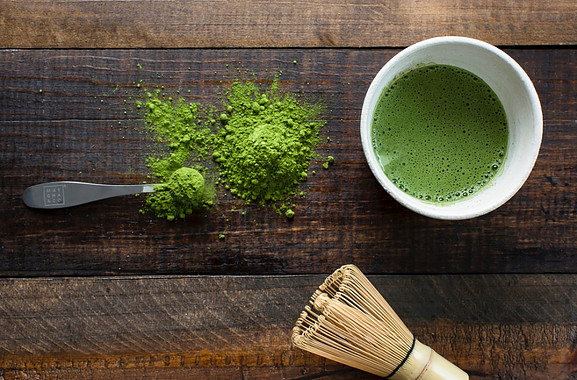 Green tea is made from Camellia sinensis leaves and buds. These have not been subjected to the same withering and oxidation processes as oolong and black teas. As mentioned above, it originated in China and is even considered a traditional medicine that can treat headaches and other medical conditions.
There are many varieties of green tea on the market today. Differences come from the way it's grown, production, time of harvest, and cultivation methods.
There are also a number of flavors that are infused with this drink such as lemon, apple, and mint. However, these flavors are sometimes added through artificial means and may lose some of their nutritional content. So, it's always best to go with an all-natural green tea.
---
Caffeine In Green Tea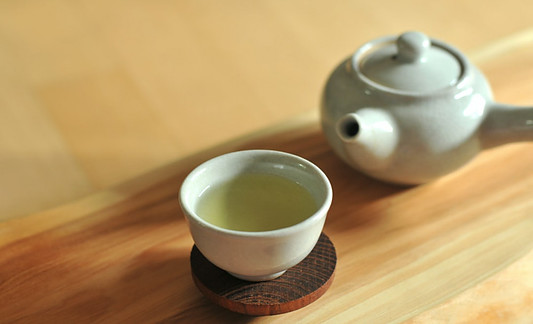 There's a reason you see so many weight loss supplements on the market that contain caffeine. Because it reduces feelings of hunger for a brief amount of time, it has been widely used as an ingredient to help people looking to drop pounds.
I personally drink a cup of coffee during the day and it helps me stay full. I follow 16:8 intermittent fasting, and it's a perfect way to stay satisfied during my non-eating window.
I wrote an article not long back about the benefits of coffee for weight loss. Similarly, green tea does not directly cause weight loss. However, it contains caffeine, which is widely known to aid with weight loss. It's been suggested that the caffeine specifically within green tea can be helpful to burn fat.
Though it only has around 40 mg (compared to coffee with about 200 mg), this stimulant is proven to improve exercise performance which will greatly help in reducing weight. A number of studies have also found that the caffeine in green tea can also aid in fat burning, but this effect in metabolism may need more evidence.
---
Catechin Antioxidant
Aside from caffeine, green tea also has catechins. This subclass of flavonoids is an antioxidant compound that helps promote weight loss by breaking down excess fat and speeding up metabolism. It's especially powerful combined with the caffeine in the tea.
There are a number of studies that show proof that it improves triglyceride levels and helps the loss of abdominal fat through exercise. In addition, this substance also helps improve cardiovascular and oral health, including having less risk of certain diseases such as Alzheimer's and some cancers.
---
Epigallocatechin Gallate Antioxidant
The main antioxidant found in green tea is EGCG, or "epigallocatechin gallate". This is a substance that has been long known to boost metabolism. As you know, a sped-up metabolism plays a big role when it comes to dropping unwanted fat.
Another benefit of EGCG is how it protects cells from oxidative stress-related damage and inhibits the production of pro-inflammatory substances in the body. With its strong antioxidant capacity, it reduces stress and inflammation.
---
Green Tea Extract Studies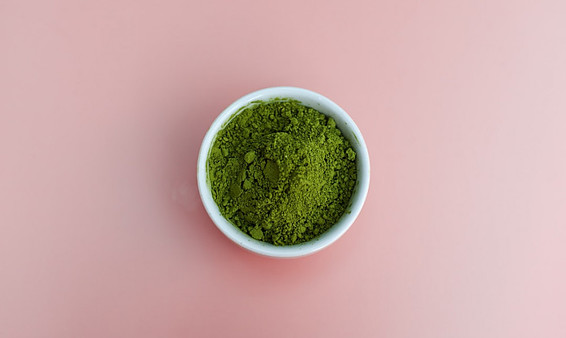 There have been a number of studies that have been conducted that show the effectiveness of green tea extract on weight loss. Overall, studies have suggested that by taking green tea extract, people can burn about 3 – 4% more calories on a daily basis.
One study showed that men who consumed a green tea extract before working out burned 17% more fat than participants who did not take it. So, the study has concluded that a green tea supplement can actually boost the effects exercise has on fat burning.
Another study showed that obese participants who took a green tea extract burned 183 more calories per day and also dropped 7.3 more pounds than participants who did not take it at all after the course of 3 months.
---
Green Tea For Weight Loss In Summary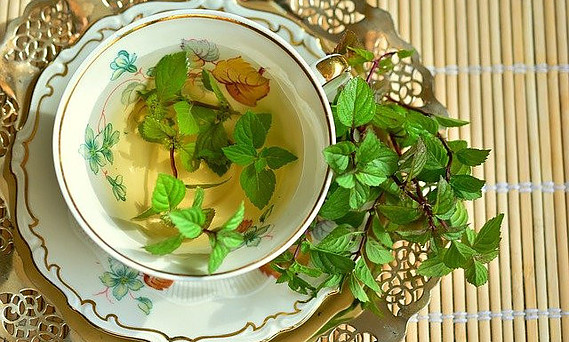 So how does green tea help with weight loss? It has properties that have been shown in studies to actually increase metabolism and have fat-burning effects. We can't say that green tea itself causes weight loss, but the properties within it have been proven to do so.
I would suggest using a brand of green tea that is from natural sources without artificial ingredients or chemicals. There have been a growing number of concerns that some cheap teas have plastic content in the filter being used. These factors may be important to look at when trying to find the right green tea for weight loss.
It's also important to note that drinking green tea alone will not cause you to drop pounds. Just the same, fat-burning supplements or working out alone will not make a dent on the scale without your efforts.
In order to successfully lose weight, it's important that you watch your food intake and eat at a reasonable calorie deficit. This is actually very simple to do and you can learn how to set up a calorie deficit for yourself right here.
The formula I follow when I'm cutting weight will cause you to drop about 4 – 5 pounds of pure fat monthly. If you feel you have more than 20 pounds to lose, then the calculation is a bit different and you'd lose more weight than that.
I hope you found this article to be helpful. If you have any questions or comments regarding any of the information here, please leave it below and I'll make sure to get back to you as soon as possible. Thank you so much for reading!