I decided to write this Core Power Protein Shake Review after trying four different flavors, which I think all taste great. I've actually gone to the grocery store to get these protein drinks so many times now, that I'm wasting money at this point. Next time I plan to just buy a 12 pack off Amazon, which will save me at least a few bucks.
Yep, this drink rocks. I actually discovered it by accident. My grocery store offers these Sunday free deals, and one of those Sundays, they happened to be giving Core Power Protein Shakes away for free, which was awesome.
Now, I'm very big into health and nutrition and making sure I get sufficient protein in my day. Since this drink has so much protein, I figured I'd save it for after one of my workouts, or for a day when I didn't have access to my regular protein powder.
These drinks taste awesome. Seriously, the chocolate flavor just tastes like chocolate milk. I mean, that's all it really is anyway. I guess you get thrown off a little when you see all this protein in a drink. For me, I think, uh oh, it's gonna be all chalky flavored!
But nope, not at all. These are friggin' amazing. The only reason I don't drink them more often is just cause it's more cost-effective for me to buy my giant 5-pound container of Whey Protein.
When I do drink these, it's cause I'm on a vacation somewhere, and I just didn't feel like packing scoops of protein into plastic zip lock bags and looking like a weirdo (which I am) in public, pouring protein powder into a cup of water that I asked for from a restaurant…and just creating somewhat of an awkward situation that doesn't even need to happen.
I ALSO take these with me if I'm not gonna be home to do my workout. Sometimes I head out to Michigan to my family's beach house, and I do my workouts there. I do exclusive bodyweight training, which is awesome, cause even though I can't take a pull-up bar with me, I just find a sturdy branch from a tree, and do my sternum pull-ups there! People definitely think I'm a monkey swinging from a tree if they pass by, but nope, I'm just a human choosing nature for my workout.
Anyway, whether I'm on vacation, or doing a workout in a foreign place, this drink goes with me.
Here are the details:
Product: Core Power Protein Shakes (12 Pack)
Price: $31.86
Cheapest Place To Buy: Amazon.com
Size: 14 Ounce Bottles
Calories: 170
Protein: 26 Grams
My Rating: 9.5 out of 10
Let's look at it a bit more closely.
---
Is This Nestle Chocolate Milk?
It's not just the nutrition and fitness freak that I am who thinks these are delicious. I know some people who don't work out
at all, and just eat Cheetos and sandwiches, and they ALSO devour these like it's just regular chocolate milk.
They don't care about the protein or any of the healthy ingredients in these drinks. They just care about the flavor. Well, the Core Power chocolate shake definitely passed the test.
I could go on and on about how good these are, but really, I'm just one person and it's just my opinion.
Click Here To See What People On Amazon Think Of The These Drinks
The thing is, I've raved about flavors before that I think are amazing. And even though my own friends love these drinks too, I know not everyone on earth is going to agree that these are amazing.
But seriously, the chocolate flavor tastes just like Nestle chocolate milk to me. It's without question the best flavor they've got, but I've tried all of them, and I thought they all tasted like milky greatness – meaning there was no chalky after-taste, and they just tasted like the flavor on the bottle.
---
Variety Of Flavors
So, each time I went back to the grocery store, I decided to get a different flavor. A friend of mine saw me grab the banana flavor, and he said "gross!". What's gross about a banana-flavored protein drink? That sounds awesome to me!
Anyway, the Core Power Protein Shakes come in the following flavors.
Chocolate
Vanilla
Strawberry
Banana
By the way, the flavors I just mentioned above are available for Core Power shakes that have 170 calories and 26 grams of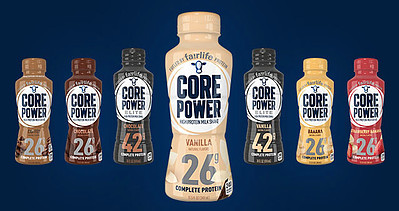 protein.
Core Power has an Elite version of their drinks which have 240 calories and 42 grams of protein, which sounds fantastic. So, if you're looking for a higher protein drink, the Elite version might be a great choice for you. But I can't tell you whether those are good or not, cause I haven't tried them yet.
You can check out their Elite drinks right here. These flavors are available in Chocolate, Vanilla, and Strawberry. There may be others flavors as well, but these are what I see right now.
---
Natural Ingredients
I actually didn't even notice this until today when I looked closely at the ingredients on the bottle, but I was pleasantly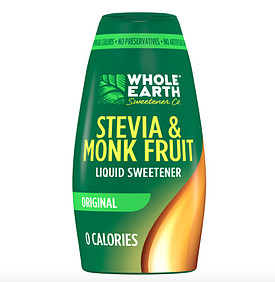 surprised because it makes me happy to see companies striving to be more health-conscious.
For a while now, I've personally tried to steer away from products that are overly using artificial sweeteners. So, it's really nice to see that Fairlife focuses on putting better ingredients into these Core Power shakes.
I love the fact that they use monk fruit juice and also stevia leaf extract to sweeten the drinks. I know that both are all-natural sweeteners, and it just makes me feel better about drinking the product.
They're made with ultra-filtered milk which is what gives these shakes the high-quality protein that they have as well. These drinks are also lactose and gluten-free.
---
High-Quality Protein For Muscle Recovery
This is a really big deal to me since I drink my protein shake after my workouts for optimal muscle recovery. If you work out regularly, then you understand the importance of getting quality protein in your diet. So, it was one of the very first things I
researched about this company and these drinks. These shakes have 26 grams of high-quality protein each.
As you may already know, getting enough protein is incredibly important in burning fat and it maintains and rebuilds lean muscle as well as body tissue and it helps maximize recovery after a workout.
Since the protein in this drink comes from ultra-filtered milk, you're getting a very high-quality and complete protein to help encourage muscle growth after your workouts.
These drinks are really popular among various athletes and the consensus seems to be that they love the taste of the drink and the quality of ingredients in it. I'd definitely agree with both those statements.
The drinks have 170 calories, and 26 grams of protein, which is a perfect ratio for me.
---
Overall A Great Protein Drink
I hope this Core Power Protein Shake Review helped you get a better idea of what you can expect from these shakes. I discovered them by accident, but I'll definitely continue to buy them.
I'd sum it all up by just saying that these are flat-out delicious and they've got a lot of high-quality protein. Like I mentioned earlier, the chocolate shake tastes just like that…there is no nasty flavor associated with it. It simply tastes like a delicious glass of chocolate milk.
I'd be willing to bet you could put a glass of Nestle chocolate milk and Core Power Chocolate drink side by side and you wouldn't be able to tell the difference. Well, at least I don't think I could tell the difference. That's how good these are.
Are there any ready to go protein drinks that you've tried that you'd suggest? I'd love to know what some other great tasting bottled protein drinks are. I know there's Muscle Milk and some other brands that I'm not all that familiar with. I'd love to know your experience with these drinks. Maybe there are others with even better ingredients that I don't really know about. If you have any questions or comments about this at all, please let me know and I'll be more than happy to get back to you as soon as possible. Thanks for reading!