I am writing this article with absolute confidence, because I know what life was like for years restricting myself to low carb dieting. I've watched different low carb fads come and go, and I was eating low carb before it became a thing in mainstream culture. Can you lose weight and still eat carbs you ask? I never would have thought so. But the answer is a definite yes.

In fact, I dropped 12 pounds and 3% body fat in 3 months the moment I let go of the low carb chains I had on myself. And believe me it was tough to do, cause when you're programmed to believe that the only way to lose weight is to do low carb, it takes a lot to step outside that mentality and try something new.
The only thing you really need to understand if you want to lose weight is the concept of eating at a calorie deficit. I've written about it so many times on this website and you can read up here on how to calculate your own deficit so you're set up for weight loss.
Once you understand your calorie deficit, and a few other things that I'll mention in this article, you are set. If you've been living a low carb lifestyle for some time, then I understand how difficult it would be to believe that you can eat pizza (NOT cauliflower crust either… I mean REAL pizza), french fries, cookies, and ice cream, and still watch your body transform.
My best friend was restricting himself to crazy low carb meals during the summer of COVID, and I watched him learn to make low carb tortillas, low carb bread, cauliflower pizzas, salads, and just plain meats…and he was so frustrated trying to lose weight.
He started following what I teach here, and in just a few months, he dropped more than 20 pounds. But instead of eating low carb, he followed the simple steps I'm about to explain to you here.
Carbs Aren't The Problem – Calories Are
Carbs aren't the problem. Overeating on your calories IS the problem. If you eat more calories in a day than your body needs in order to lose weight, you're going to gain weight, or at least you'll stay stuck without making progress you want to see.
You could eat McDonald's every single day and STILL lose weight. Not only could you eat McDonald's every day and lose
weight, but more importantly, you could lose body fat, which is what most people are after.
I didn't want to lose weight, but I did. Before jumping off the low carb lifestyle, I weighed 153 lbs. I was fine with that weight cause I'm 5″10 and figured it's a healthy weight to be.
But what I really wanted was to get lean, which was always hard for me. I've had a skinny fat – soft and undefined body for years, and I wanted to get it toned.
So, it completely blew my mind when I slowly started adding burgers, pizza, and ice cream randomly into my eating routine, and I started seeing the body fat percentage go down on my scale.
Calculate Your Calorie Deficit
It took me a few months to finally conclude that carbs are NOT the problem at all. If you want to lose weight AND eat carbs,
you can do it and be happy.
But, in order for this to work, you must follow a very simple calculation. So, what I want you to do is visit this page right now.  Scroll to the section that says "eat at a calorie deficit".  Do the math to calculate your calorie deficit.
Once you've calculated your calorie deficit, you'll be set up to lose 4 – 5 pounds per month.
You'll notice that I have you set up your deficit at only 400 calories per day, because the goal is to have you lose weight gradually WHILE being able to eat the foods you love at the same time.
Tracking your calories is THE most important part of losing weight.  I want to quickly add here that there are two tools I use regularly to track my daily calories.
I use a food scale which you can learn about here. I also have the MyNetDiary app installed on my phone.  Both of these tools have been crucial to me hitting my goals.  The MyNetDiary app tracks the calories you eat per day while the food scale makes sure you are calculating your calories correctly.
Now that you've calculated your calorie deficit, here's what to do next.
Calculate Your Protein Intake
Once you've calculated your calorie deficit from the section above, now it's time to calculate how much protein you should
be eating in a day.
The proteins I fill up on regularly are pretty much zero carb. I eat a lot of chicken, steak, shrimp, pork, and eggs. These are fantastic and nutritious foods to help you hit your protein goals for the day.
Eating enough protein for your body weight will ensure you are in optimal fat burning mode.
And guess what I love to eat with my proteins? Potatoes, bread, rice, pancakes, waffles, or whatever else you can think of that is super carby.
Make sure you calculate your necessary protein intake at this page here.  Scroll to the section that says "hit you protein goals" and take note of your answers before heading back here.
Intermittent Fasting – Optional But Fantastic
This is optional, but it's a lifestyle change I made in 2020, and I've learned to absolutely love it. Click here to learn about my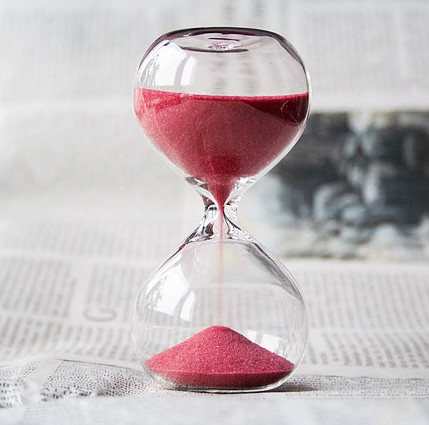 intermittent fasting lifestyle.
In short, I just wait 4 to 6 hours after waking up every morning before eating. That's about it. I never get hungry cause I drink coffee and sparkling water, which both keep me satisfied.  We are in optimal fat burning mode during our fasting period.
Prior to intermittent fasting, eating was more of a chore than it was something enjoyable I could do.
The problem with the way I was eating prior to this is that I was eating 5 – 6 meals every day. So, I had to keep thinking throughout the day about what foods I was going to prepare, how to make them low carb, and also how to not overeat on my calories.
Intermittent fasting allows you to just hang out during the day, and then enjoy a HUGE dinner, and a few more large and satisfying meals.
BTW, it's not nearly as hard as it may seem. I think the word 'fasting' is kind of scary at first glance, but it's so easy to do, I promise you. I challenge you to try it and see.
But honestly, you can still lose weight and eat carbs without doing Intermittent Fasting. I added this section here to let you know it's been a game changer for me.  If you currently eat small meals throughout the day and it's annoying to you, I strongly suggest trying this. This was such a fun change in my life, I don't see myself going back to another way of eating again.
YES – You Can Lose Weight And Eat Carbs
Can you lose weight and still eat carbs ? The answer is an absolute yes. And there's no way I would have believed that someone could drop 12 pounds in 3 months, plus lose 3% body fat, all while eating ice cream, pizza, burgers, fries, and whatever else you'd want to eat.
This definitely required a mind shift on my end. If you live a low carb lifestyle, I completely get it, because I was way too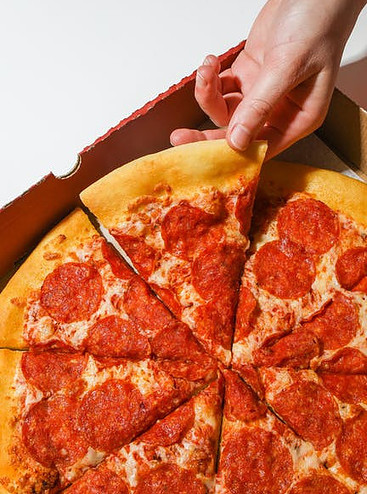 afraid for way too long to try something new. But as soon as I did, and I saw results that I hadn't ever seen before, I had to share this lifestyle with other friends. Those other friends started losing weight and dropping body fat too.
Then I was inspired to create this website. And I'm really excited to share this information with you.  You can probably tell by reading how excited I am. 🙂
I will add though, that I incorporate a bodyweight workout 3 days a week. I also walk 10,000 steps every day (super easy). I believe the combination of my nutrition and exercise both have helped me make progress towards my fitness goals.
However, my friend who lost over 20 pounds did NOT do the walking or a workout, so the MOST important thing you need to understand to actually begin losing weight is tracking your calories correctly.
Don't worry about the carbs or fats. Just eat and enjoy. Make sure you hit the goals I've mentioned in this article and you'll see results.
I would love to know about your weight loss journey and your own knowledge of a low carb lifestyle. What have you tried to help you hit your fitness goals?
What have been some of the barriers you've encountered? I'd truly love to know about your journey and where you're at on it, and if you have any questions at all about anything I've written here, I'm happy to help.  Please leave any comments or questions below and I'll be more than happy to get back to you as soon as I can. Thank you for reading!