This Bluetooth body fat scale review is for Pohl Schmitt's digital bathroom scale.  I personally own it, and I'll do my best to explain everything you can expect from it.  I actually searched through MANY scales on Amazon before I made this purchase.
I guess you could say I was just looking for a great deal on a body fat scale, and after researching various other scales, I decided to go with this one cause it was about half the price of others.  It has over 2,500 great reviews and is also listed as an Amazon Choice item.  I don't trust Amazon reviews at face value, so I always run a product through a review checker before making a final decision.
I'm actually very happy with the purchase.  It was less than $20, and it's been incredibly helpful for so many reasons.  In fact, I'm still sometimes in awe at everything this device does for me.
Here are the details:
Product: Pohl Schmitt Body Fat Bathroom Scale
Price: $19.97
Cheapest Place To Buy: Amazon.com

Weight: 2.8 lbs
My Rating: 9.5 out of 10
---
Please note, this post contains affiliate links & I may earn a small commission when you click on the links at no additional cost to you.   I own this scale and use it every single day.  
---
Does It Really Measure Your Body Fat?
Let's just get it out the way right now.  Yes, this scale measures your body fat percentage.  I'm not going to say that it's 100% accurate.  I actually researched this extensively prior to buying this scale, and as it turns out, none of the body fat scales out there can give you an accurate reading of your true body fat percentage. 
However, this didn't deter me from making the purchase, because I know that even the most sophisticated body fat tests can be off.  Even a DEXA scan isn't 100% accurate, and I personally don't want to spend my time + a few hundred dollars to go get one done.
What I DO find incredibly valuable with this scale is that it provides you with a ballpark range for your body fat percentage, and a starting point, which is fantastic for anyone who is on a journey to get into shape.  You'll be able to track your progress effortlessly over time, with all the features that are included with this scale.
---
Overview Of Other Features
Smart Fitness App – the app that you install onto your phone which syncs up with the scale is pretty awesome.  You download it onto your phone from the Google or Apple store.  It connects via Bluetooth to the scale, which allows you to track of your weight and overall health.
13 Measuring Functions – to be honest, I never paid attention to my BMI, Skeletal Muscle composition, body water percentage, muscle mass, bone mass, fat free body weight, and some of the other functions this scale gives you details on, but I love seeing these details inside of the app.  The app lets you know if your health is poor, average, or excellent in any particular area of your health.
You can add up to 24 users into the app, so if you have a HUGE family, like more than twice the size of the Brady Bunch, you can get all your family members in on the fun of getting healthy and into shape.
Looks cool – I mean, I know this probably isn't the most important thing in the world, but it really is a slick look on your bathroom floor.  It feels like a very sturdy quality item.  I love the large LCD display, and as long as you have your phone with you, all the info syncs up.  I check my data once a day.
---
Inexpensive, Powerful, Great Customer Service
I'll stress the price of this gadget once again because I'm still a little blown away at how inexpensive it was for all that you get with it.  And as of this writing, on Amazon I see a coupon for an additional 5% off the $19.97 price
Just a regular digital scale is anywhere from $15 to $30.  And those scales don't have any of the functionality you get from this.
After I made the purchase, I thought it was really cool that the company offered an additional gift of my choice.  They contacted me to ask how I felt about the product, and I know lots of companies do that, but the fact that I was sent a gift on top of getting this scale just made the entire transaction feel good.  I have a very positive perspective of this company.
---
Lose Weight More Effectively
When I bought this scale, I weighed 153 lbs.  After 3 months of owning it, I weighed 140lbs.  My best friend who is also my housemate lost 20 pounds in just a few months since purchasing the scale.  Now, I'm not going to say that this scale is the REASON I dropped weight.  I'm a health nut, and I set off on a journey with a new eating and workout plan.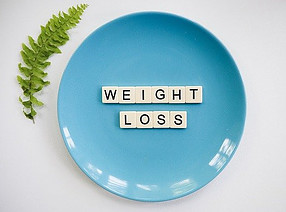 At that exact same time, I decided to buy a scale that could track my body fat percentage so I could get an idea of where I was at physically.  What I wasn't expecting, is this mental shift that happens when you have access to all this data.  There's something about having detailed information regarding your overall health and weight at your fingertips, ESPECIALLY if you're also determined to drop weight or just get into better shape.
When you've got this much functionality inside of a scale, you're definitely going to have an easier time losing weight, and dropping body fat if that is indeed your intention.  When you're able to see your daily, weekly, and monthly progress, I feel that it makes it much easier to stick to an eating and workout plan.
I'm extremely happy with the progress I've made physically over the course of a few months since purchasing this scale, and I do believe that part of the reason for my results, aside from my own determination, had to do with the ease of being able to track my progress with this scale.
---
Final Verdict – This Scale Rocks
This Bluetooth body fat scale review may be slightly biased since I own it and love it.  But truthfully, I'm just so happy with it.  If it broke, I'd order another one in an instant.  Everything from its slick physical appearance, to the phone app that syncs up with your scale, all the details surrounding your overall health and weight are simply fantastic.
I know there are many other body fat scales on Amazon that are at least twice the price of this scale.  I can't tell you how those work.  For all I know, they work just the same.
CHECK OUT POHL SCHMITT BODY FAT SCALE ON AMAZON HERE
The only drawback of this scale, in my opinion at least, is that I'm sure you are not going to get a 100% accurate body fat percentage reading, but as I stated earlier, almost any body fat test you can take will not be totally accurate.  This scale at least gives you a starting point to work at.
My body fat percentage went down by more than 2.5% in just a few months since owning this scale.  I think seeing actual progress being made over time is much more important than whether or not the scale gives a 100% accurate reading.  Also, I think one of the best practices is to look in the mirror and decide for yourself with before and after pictures.
Another thing I should have noted earlier is that the results you'll get from this scale have been claimed to be similar to the results you would actually get at a doctor's visit.  I did notice that my weight on this scale aligned very closely with my most recent doctor visit, whereas a scale I had prior to this was way off.
The additional functionality this scale offers is fantastic, and I truly believe anyone who is health-conscious, and on a journey to get into shape, lose weight, and drop body fat, will find immense value from this body fat scale.  You can learn more about my personal experience with the scale here.