There are over 3,000 Blue Apron Weight Watchers reviews from satisfied customers. In fact, the overall rating is a 4.25/5. and I'll give you the breakdown of everything you can expect if you decide to order any of Blue Apron's WW approved meals. Plus, I'll share with you 5 delicious WW approved meals and recipes.
My own experience with Blue Apron has been fantastic. I feel that this company really helped me get much more creative with cooking. For instance, I learned new ways to prepare rice that I had no idea even existed. The cooking method involved using a pot, a pan, and an oven, which ultimately gave the rice a uniquely delicious texture and flavor.
If you've never ordered Blue Apron before, it's a convenient and fun way to cook wonderful meals without having to go to the grocery store to find ingredients, because you have everything you need right out of the box. And if your goal is to lose weight while eating delicious foods, you'll definitely want to keep reading.
So, let's get to the details of Blue Apron Weight Watchers meals.
---
What ARE The Blue Apron WW Meals?
Glad you asked! You'll find 5 delicious WW approved meals and recipes below! These are some top rated Weight Watchers approved recipes at BlueApron.com based on customer reviews.
HERE ARE 5 WW APPROVED MEALS & RECIPES AT BLUE APRON
So, how do you find these recipes once you sign up at BlueApron.com? As you scroll through the website, any time you see the "WW" logo, that means the meal is approved by Weight Watchers. When you click on it, you'll also be provided with its accompanying Smart Points. You simply scan the bar code to track your SmartPoints based on your myWW color.
---
What Are The Blue Apron WW Pricing Plans?
There are various Blue Apron pricing plans depending on your personal needs. Please note that each recipe is enough food for 2 people.
Here are 2 Weight Watchers approved Blue Apron plans:
SIGNATURE PLAN

– $4.99 – 2 RECIPES PER WEEK + $7.99 SHIPPING

– $6.66 – 3 RECIPES PER WEEK + FREE SHIPPING

– $7.49 – 4 RECIPES PER WEEK + FREE SHIPPING

This plan allows you to choose from various meats and fish that are always changing. You have the option to choose health conscious meals, which include Weight Watchers approved recipes, as well as diabetes friendly options. You're allowed to choose from 2, 3, or 4 recipes per week. Each recipe is enough food for 2 people. This plan is also vegan friendly.
WELLNESS FOR 2 PLAN

– $4.99 – 2 RECIPES PER WEEK + $7.99 SHIPPING

– $6.66 – 3 RECIPES PER WEEK + FREE SHIPPING

This plan includes recipes that are nutritionally balanced and approved by health professionals. You'll find carb conscious and Weight Watchers approved recipes in this plan. This Blue Apron plan is specifically designed for your overall health. Each recipe is enough for 2 people.
Blue Apron pricing is on par with its competitors, such as Sun Basket and Hello Fresh. However, if you're looking for a truly inexpensive meal delivery kit, then I'd suggest going with Everyplate, which is my favorite, mainly because of its price. Everyplate does not offer health conscious options though.
---
Blue Apron WW Customer Feedback
Customers love to share their experiences with these Weight Watchers approved meals. Here are just 5 customers who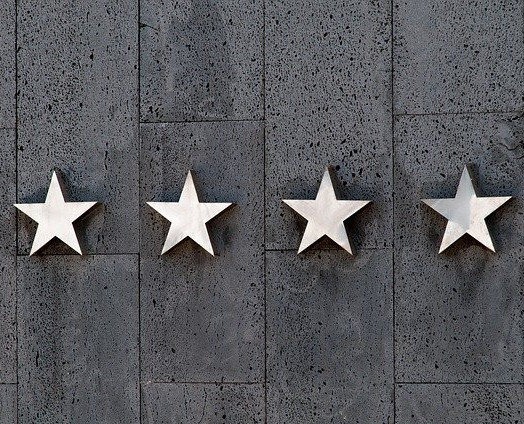 shared their experiences with Blue Apron's WW approved meals:


"Loved it! Steak was fine. We used all the jalapeno. Loved the kale! The black beans were whole and firm. Yogurt dressing was perfect. This is a keeper for sure!"
"The DEMI GLAZE made all the difference in taste! This isn't something most of us have in our pantry! The Yukon potatoes are so flavorful when mashed. Tomatoes were so fresh and tasty!!! What a delicious meal!"
"Really good and simple. I made the meal without any changes, except that I pounded the chicken to make it a uniform thickness"
"This was absolutely delicious! It's one of my husband's all time favorites! I added some extra spice to it, with pepper flakes and snow peas in the sauce. Wonderful!!!"
"I expected not to like this meal because I'm not a fan of tomatoes or cucumber, but it turned out very delicious. I must say this is an awesome dish and I really appreciate the 7 point option".
---
How Can Blue Apron's WW Help You Lose Weight?
Most of the WW approved meals in Blue Apron are anywhere between 400 – 700 calories. I write a lot about calorie deficits
on this website, and the importance of eating at a calorie deficit if you want to lose weight.
The beauty of these WW approved meals is that they will keep you satisfied while at the same time help you lose weight because the calorie count of these meals is very reasonable. For weight loss, I always suggest that you eat at a 400 calorie deficit per day.
Click here to learn how eating at 400 calorie deficit per day can help you lose 4 to 5 pounds per month very easily. You'll learn how to calculate your own deficit so you can start hitting your weight loss goals with ease. Utilizing Blue Apron's WW program will make that even easier because of the low calorie content of their meals.
---
Blue Apron & Weight Watchers : A Great Match
I think it's fantastic that Blue Apron and Weight Watchers have merged together. As a guy who is incredibly conscious of the amount of calories I put into my body, these meals are wonderful, especially if you're trying to lose weight by eating at a calorie deficit.
When you order any of the Blue Apron meals with the "WW" mark on them, you're guaranteed to receive meals that are filled with high quality vegetables. All meals are low in saturated fats and calories, and also have low sugar and salt content. Additionally, these Weight Watchers meals are filled with a variety of flavors so that your dinners are both nutritious and delicious.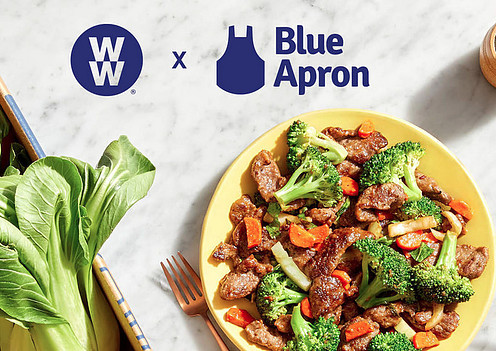 CLICK HERE TO GET STARTED WITH BLUE APRON'S WW APPROVED MEALS
I hope this article was helpful as to what you can expect with Blue Apron's WW approved meal system. If you have any other questions, comments or anything else you'd like to share, please let me know in the comments below and I'll make sure to get back to you as soon as possible. Thank you so much for reading.