There are many benefits of walking on a treadmill that I discovered after making the purchase in the midst of the pandemic. I actually didn't invest in a fancy machine, because my purpose was simply to get 10,000 steps in per day.
It's worked great for my needs. I lube it up each month to make sure the belt stays smooth. If you didn't already know, walking 10,000 steps daily is a fantastic way to burn off approximately 400 – 500 calories, which can do wonders for fat loss.
So, below you'll find 5 benefits of walking on a treadmill. Some are exclusive to owning a machine, while others are benefits of simply walking in general, as it's a fantastic activity to lose weight and maintain a healthy lifestyle.
---
1 – Burn Off Unwanted Fat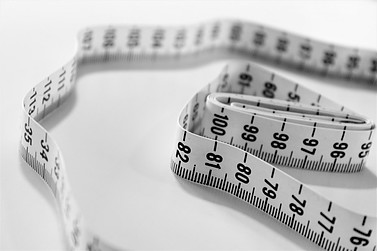 When I switched from doing intense cardio workouts 6 days a week to simply walking 10,000 steps daily, I noticed fat melt off seamlessly. This was unlike anything I'd ever experienced before, and I dropped 15 pounds of fat in only 3 months.
It was somewhat mind-boggling because prior to walking daily, I had somewhat of an obsession with cardio being the only way we can actually melt off unwanted fat. It was a major eye-opener when I came to realize how wrong I was.
What's even more interesting to me is that I would follow Beachbody's Insanity to a T, or head to Kickboxing classes regularly. I'd sweat my butt off. However, I couldn't ever seem to lose that extra bit of stubborn fat.
When you walk 10,000 steps, you burn off approximately 400 – 500 calories. That's a rough estimate, and if you want to find out exactly how many calories you'll personally burn, visit this link here.
Regardless of whether you choose to do this on a treadmill or outside, the fat-burning benefits are the same. The easiest way to track your daily steps is by having MyNetDiary or a similar free app installed on your phone. Keep the phone in your pocket while you walk, and your steps are tracked.
---
2 – Multitask On A Treadmill
This is probably the biggest benefit I've found to walking on a treadmill as opposed to going for a stroll in your neighborhood. You can truly multitask in ways that you simply couldn't do by walking outside or performing any other form of cardio.
This alone has made my daily treadmill walks fly by. I work from home, so I invested in a treadmill desk. Some treadmills already have them built in. You can learn more about treadmill desks here.
Sometimes I'll forget that I'm even walking at all because I've got a list of things to get done, all from the computer. So, walking at a slow 3 mph pace while working on my laptop is a great way to knock out several thousand steps in no time.
---
3 – Avoid Inclement Weather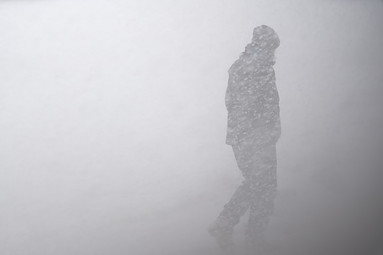 The main reason I bought a treadmill in the first place is that the weather in Chicago was starting to get really cold. I had already gotten into the routine of walking 10,000 steps a day.
While I love exploring different areas of my city, I knew I wasn't going to want to spend all my time outside, especially when it gets bitterly cold.
Chicago can be brutal with temperature drops, especially when January arrives. So, the treadmill has been a great way to keep getting those steps in, even when inclement weather hits.
---
4 – Eliminate Hunger Cravings
This is actually directly connected to the first section above, regarding burning off unwanted fat. Walking is a low-impact activity. You don't really feel it in your body the same way you feel an intense Orange Theory class, a jog, or Beachbody's deadly Insanity workout.
Because of this, your hunger cravings won't be nearly as intense as they would be with another form of cardio. At the same time, you're effectively burning off calories by walking, even if it doesn't feel much like an exercise at all.
So, you're actually doing yourself a favor by walking, especially if your goal is to lose weight. You'll reduce hunger cravings due to the low-impact nature of the exercise, and you'll burn off about 400 – 500 calories for every 10,000 steps walked as well.
---
5 – Add Diversity To Your Day
One thing I love about having a treadmill is that I don't have to do all my steps on it at once. In fact, I've gotten into a routine of splitting up my day, and it makes the process of getting steps in far more enjoyable.
In general, I'll spend maybe 45 minutes to an hour walking at a slow pace on the treadmill daily, while I get work done on my laptop. That usually adds up to about 6,000 – 7,000 steps.
I'll get the remainder of my steps in by walking around my house and running errands. Or I'll just go for a nice long walk with my dog, or get fresh air on my own. In fact, I've become very fond of morning meditation walks, which I do regularly.
So, my point is, you don't have to stick to just the treadmill for your walks. Breaking up your steps throughout the day makes the process much more fun and enjoyable. At least that's how I've come to experience it.
---
Walking On A Treadmill In Summary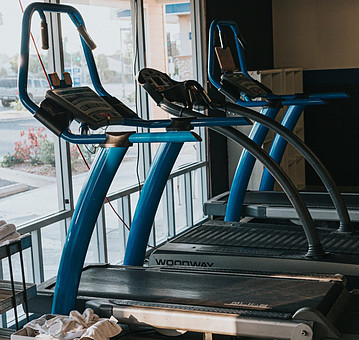 Whether walking on a treadmill or going for a stroll outside, getting your steps in daily is a fantastic way to burn off unwanted fat and maintain an overall healthy lifestyle.
If you're used to doing intense cardio workouts, I think you'll be pleasantly surprised at just how powerful walking is for fat loss. I never would have believed it had I not experienced it for myself.
I have many friends who have made the switch as well, and they've seen fantastic results.
If you really want to speed up your fat loss, then there's no substitute for eating properly. Luckily, there's no need to diet, and you can actually enjoy your favorite foods when done mindfully.
This article explains in detail how you can implement a simple eating strategy into your daily routine for seamless fat loss. When combined with walking daily, you'll supercharge your results.
I hope you found this article to be helpful. If you have any questions or comments regarding anything written here, please leave them below and I'll be more than happy to get back to you as soon as possible. Thanks so much for reading!