One of the toughest parts of being on a diet is having to resist delicious deserts. Especially for people looking to reduce their calorie intake, it can be tough, considering many desserts have a ton of hidden sugar in them. That bumps up calories in almost any pastry to astronomical amounts. So, this article will share with you 3 low calorie dessert recipes that are delicious while keeping you on track to your fitness goals.
One of the reasons so many deserts are incredibly calorie dense is because they're prepared in huge portions. Smaller portions with fewer calories are key when it comes to weight loss. But at a restaurant, a single desert could practically be a meal in itself, not to mention a full day of calories for many people.
For those who are on a low-calorie diet, eating dessert can actually be enjoyable. Here are 3 low calorie dessert recipes you can make from the comfort of your own home.
---
1 – Low Calorie Fruit Salad

1 ripe banana, chopped into cubes
1 red apple, chopped into cubes
2 kiwis, chopped into cubes
1. In a bowl, mix carefully all ingredients except yogurt and honey.
2. Mix fresh yogurt and honey thoroughly in another bowl.
3. Add the yogurt mixture to the fruits and mix well until all is coated.
4. Put it in the freezer for about 1 to 2 hours. Serve chilled.
This low-calorie version of the classic fruit salad serves 2, with about 150 calories per serving. Blueberry can be added to the fruit mixture to add more colors to this dessert.
---
2 – Fried Bananas With Cinnamon
2 pieces of plantain banana
1. Peel plantain bananas and slice lengthwise.
2. Fry the bananas in medium heat with the use of olive oil.
3. Once the color turns light brown, flip and cook the other side.
4. Remove from pan and drain excess oil from the fried bananas using paper towels.
5. Brush sides with honey then sprinkle with cinnamon. Serve hot.
This hot dessert is also great as a snack! Cinnamon adds a wonderful aroma and flavor to the firm bananas, making this healthy dessert a must-try. This recipe also serves two when used as a dessert after meals, with an estimate of 150 calories per serving. That's pretty awesome for a fried desert with honey and cinnamon to top it off!
---
3 – Cucumber & Lemonade Popsicles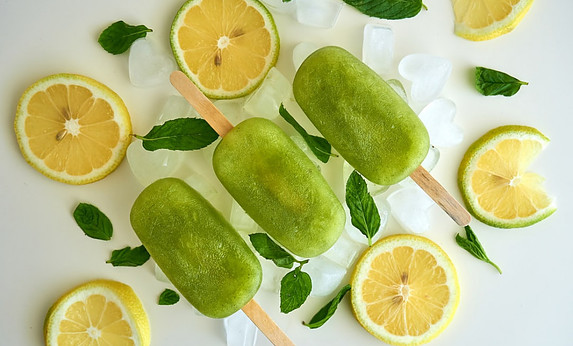 1. Chop cucumber into smaller sizes then place in a blender.
2. In the same blender, squeeze lemon. Make sure to remove the seeds.
3. Add water and the low-calorie sweetener.
4. Blend until well incorporated. Pour into Popsicle molds then add the stick.
5. Freeze and serve once it is set.
You may have noticed there is no measurement added for the low-calorie sweetener. This is because different sweeteners have different equivalents to granulated sugar. So you'll want to check the packaging before adding it in to this recipe.
I personally use Erythritol or Stevia as they're both healthier alternatives to Equal or Sweet & Low. Erythritol tastes surprisingly close to sugar, so that's been my go to recently. You can learn about it here.
These refreshing popsicles that are perfect during summer have an estimate of 100 calories per piece.
---
How To Lose Weight With A Calorie Deficit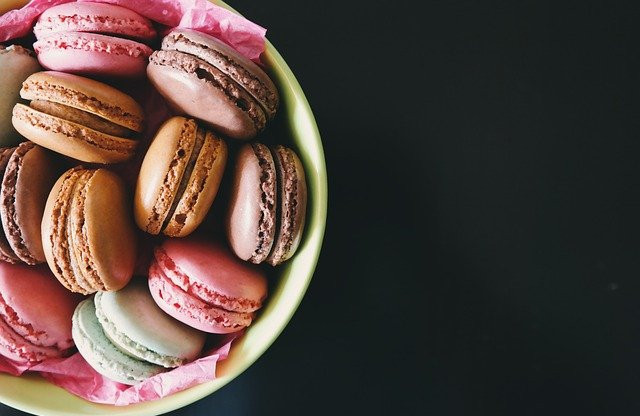 While the desert recipes here are low in calories, if your goal is to lose weight, then it's important that you adhere to a calorie deficit. Eating at a calorie deficit simply means you eat fewer calories per day in order to drop unwanted fat from your body.
Contrary to what the health & fitness industry tell us, there is no one diet that will actually cause fat loss without a calorie deficit in place. Whether you're on Keto, Paleo, or any other diet for that matter, the only route to weight loss is to eat at a calorie deficit.
I've taught this calculation several times and I'll guide you to an article that will help you set up the calculations properly. You'll find that article here. It will teach you step by step how to set up a calorie deficit for yourself in order to lose 4 – 5 pounds monthly. If you have over 20 pounds to lose, the calculation is slightly different.
This works very well for me when I'm focused on cutting fat from my body. My own friends who have followed this got great results as well.
When I started my current home workout program, I weighed 153 pounds. In only a few short months, I lost 15 and dropped from a 32 to a 30-inch waist. I also stripped off 3% body fat. This is because of the calorie deficit. I'm bringing this up to save you the headache of dieting, in case you're looking to lose weight.
A calorie deficit is all you need, and you can learn all about it right here.
---
Low Calorie Desserts In Summary
I hope you found these low calorie dessert recipes to be helpful. While these are all 150 calories or fewer per serving, there are ways to enjoy various other deserts while still staying on track to your fitness goals. Here's another list of fantastic low calorie desserts that include cookies, brownies, and even cheesecake.
Weight loss can actually be enjoyable and fun. It's actually very easy to do once you get the hang of it and understand the concept of calories and how they affect your body. I recently spoke to someone who discovered the magic of calorie counting.
She was hitting brick walls with diet after diet, and finally invested in a food scale to track her calories correctly. When she did this, she threw out dieting, and the weight came off like magic. I've seen this happen again and again. You can learn about two tools I use to make calorie counting seamless right here.
Thank you for reading. If you have any questions or comments at all about anything written here or have any low-calorie desserts that you'd like to share, I'd really love to hear about it. Leave any feedback below and I'll make sure to get back to you as soon as possible.